Despite the cold and brief snow/sleet shower, 22 adults and 15 youth showed up this past Saturday morning, April 22, to celebrate Earth Day and clean up around our town.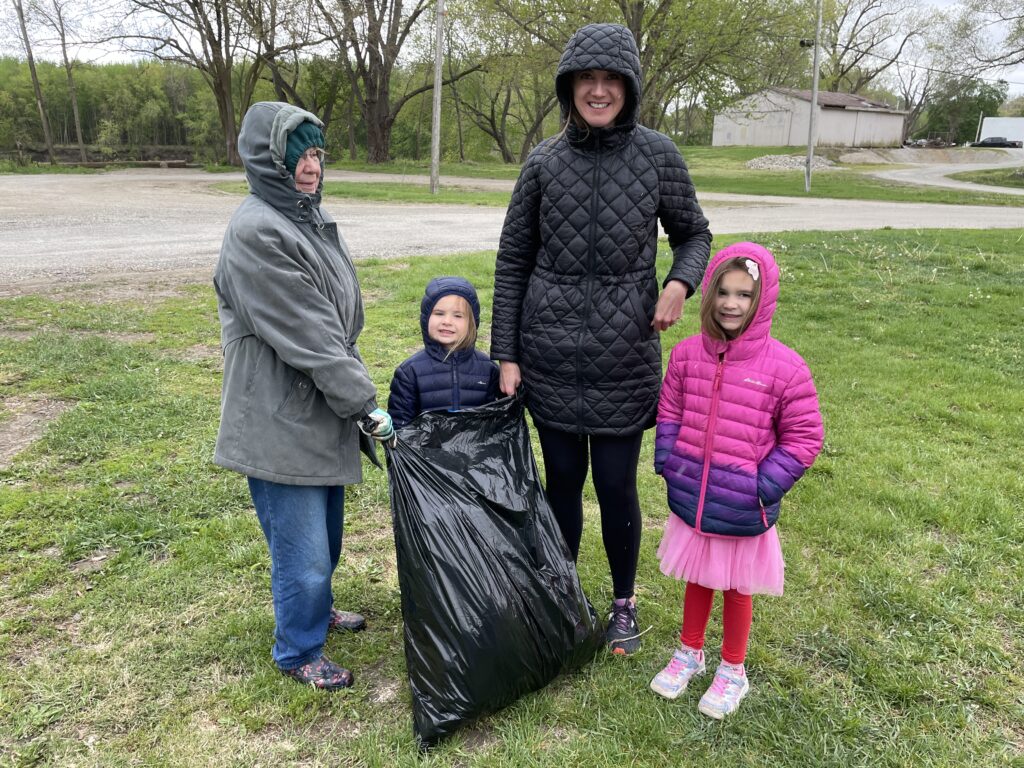 Menard County Trails & Greenways (MCTG) hosted the event at Hurie Park.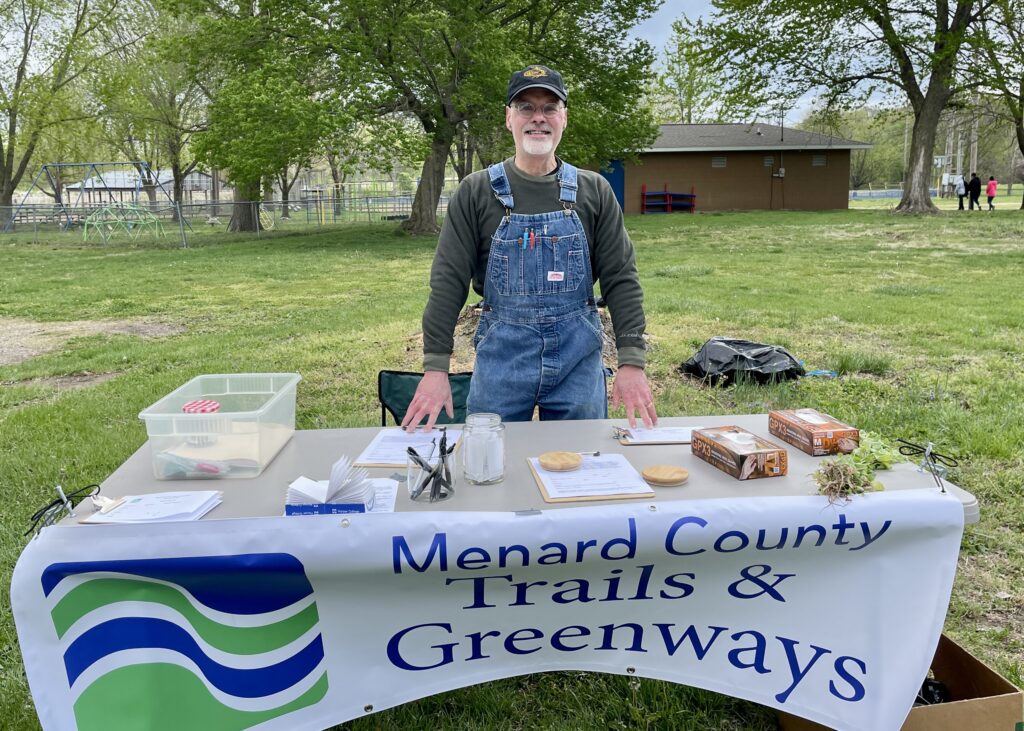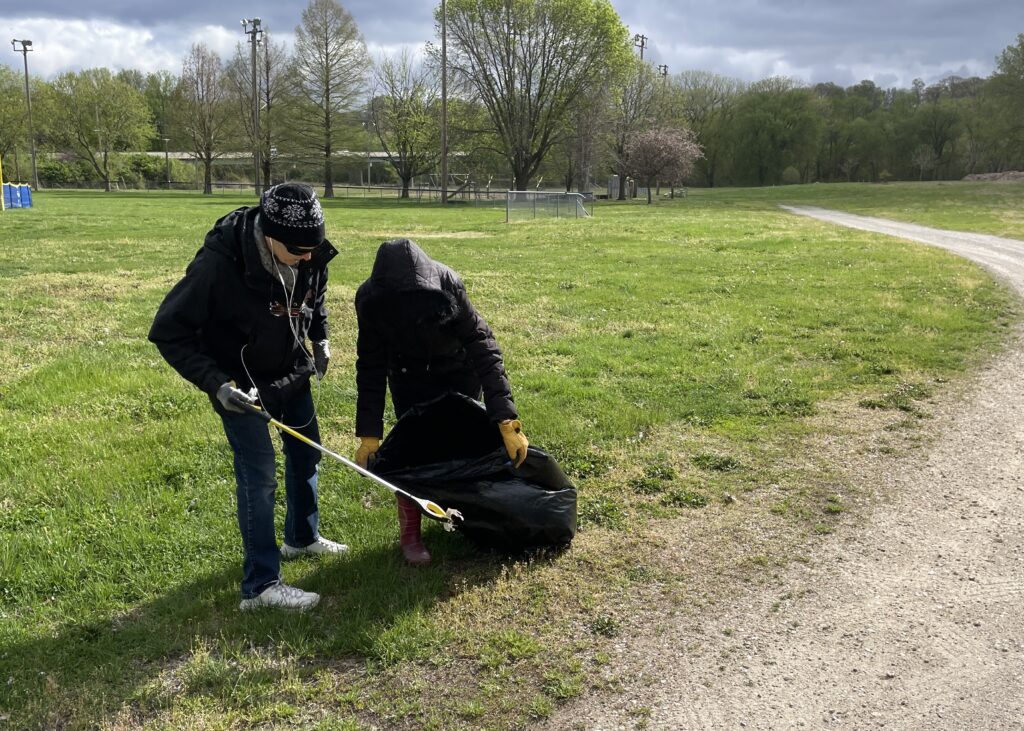 Volunteers spread out around the greater park and town, picking up litter in the parks and along the roadsides.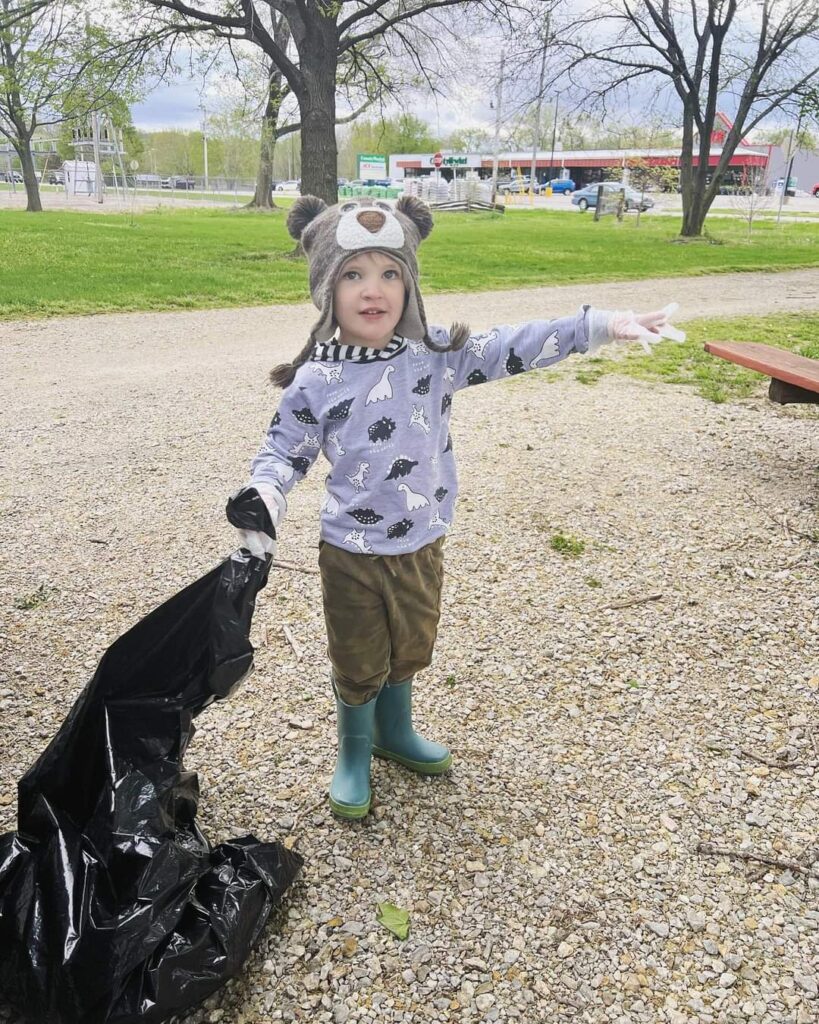 Volunteers also placed mulch around young trees at Hurie and other locations where the city has planted trees.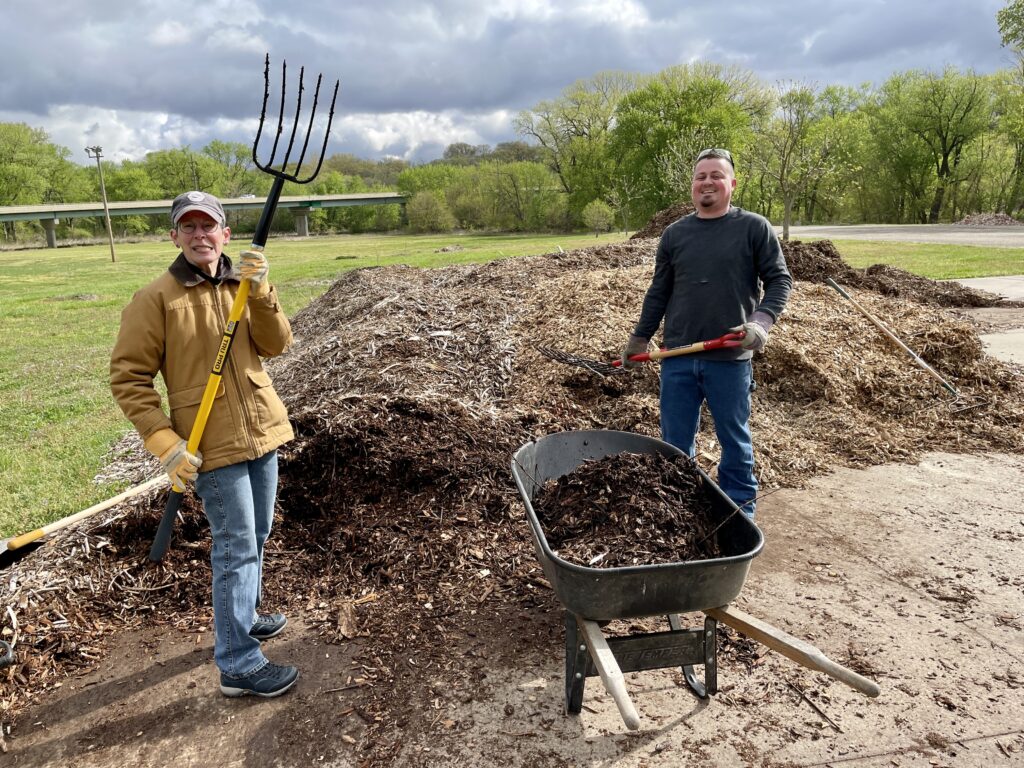 Several volunteers also removed invasive garlic mustard near the Sangamon River bank.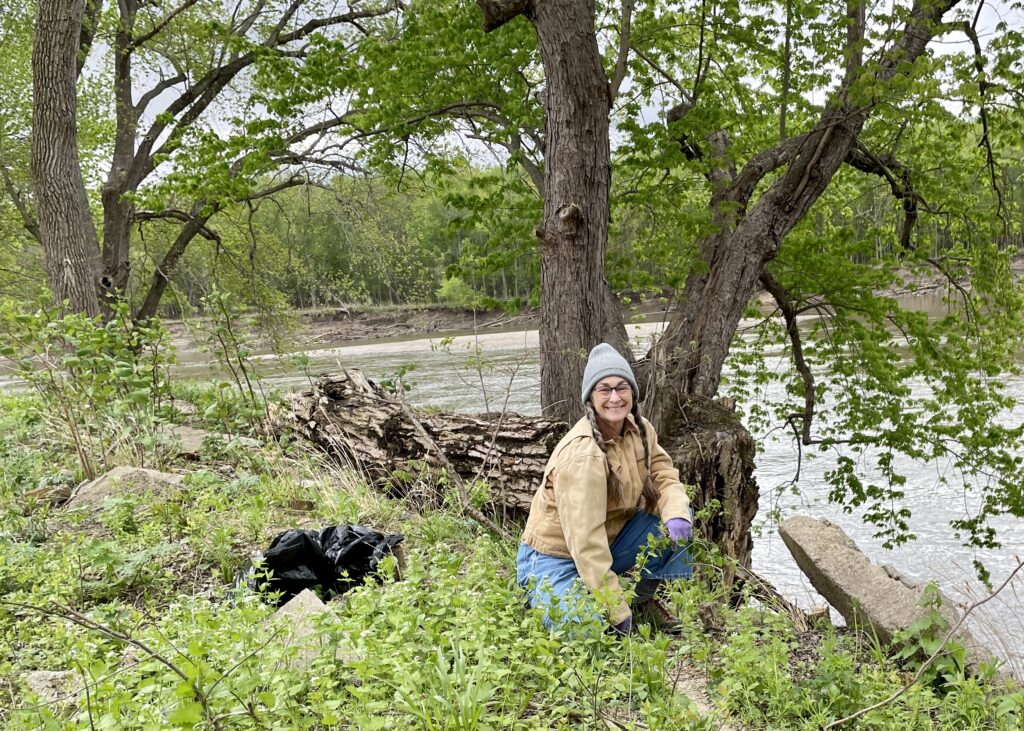 We filled many trash bags as seen in the photo!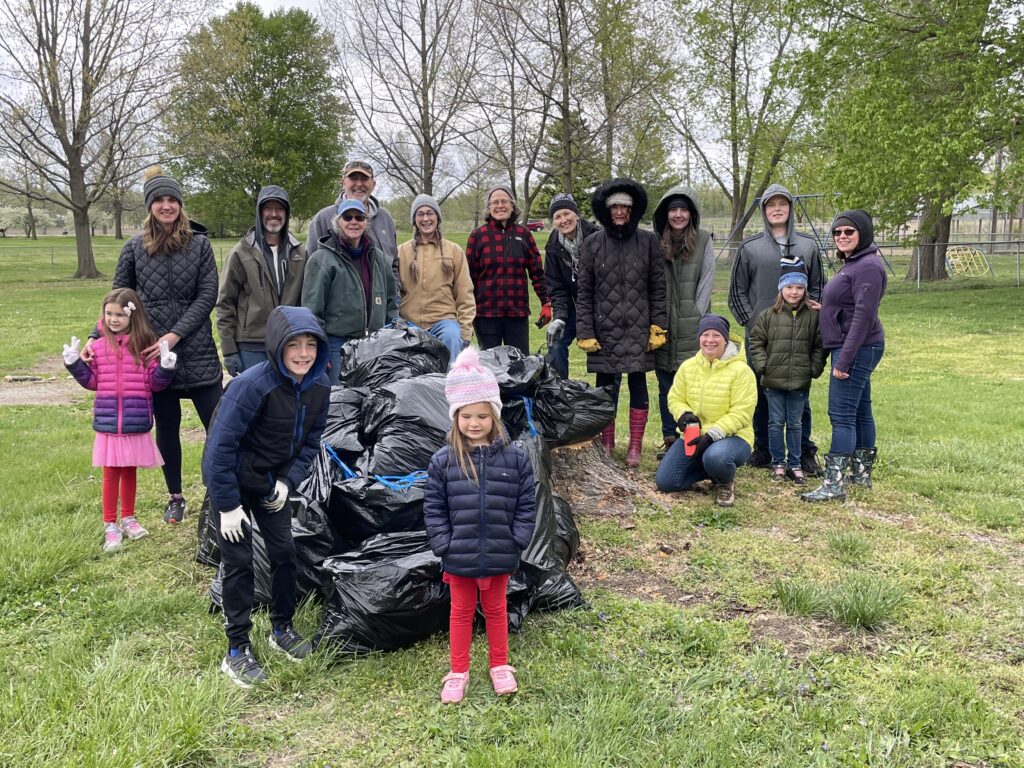 Thank you to all of the volunteers for braving the weather, working together, and showing our town some love! We hope to see you again soon![/caption]