Bicycling Menard County backroads can be fun and rewarding. You can take in pleasant rural scenery and often spot some interesting wildlife. My personal preference when riding country roads is to avoid state highways and even county highways, and stick to the more rural road district-maintained roads. I also gravitate towards the northern and western side of the county as it seems the vehicle traffic is lowest in these areas.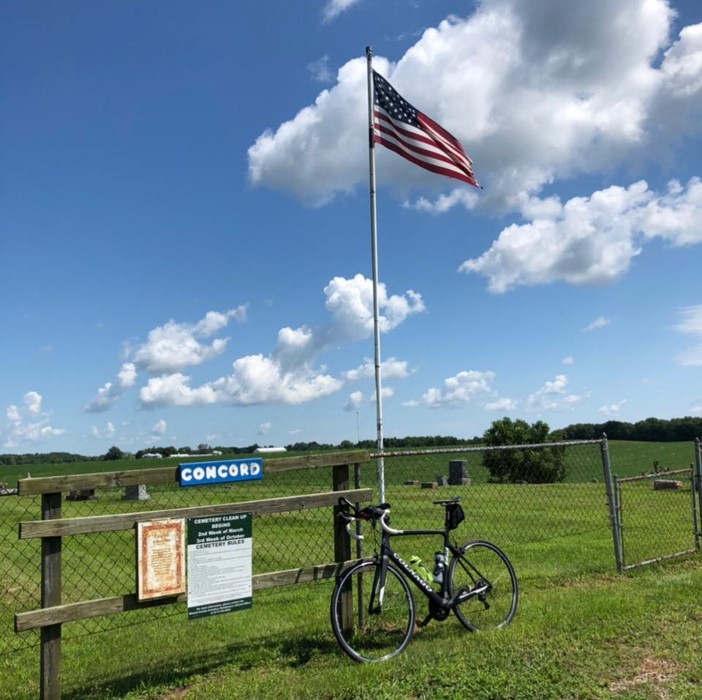 Many Central Illinois roads are laid out in a grid fashion following section and township lines. Occasionally, roads still exist that do not follow the boring N-S, E-W grid. These are often the oldest roads, and have stretches that follow old wagon trails used by early settlers. Some of these old wagon trails likely even follow trails that were used by native American inhabitants prior to the arrival of settlers of European descent. "Crooked" roads in Menard County that fit this description include the Lincoln Trail in northern Menard County, and Peoria Road in the eastern part of the county.
Most of my favorite bike routes in Menard County include the Lincoln Trail Road (aka Lincoln Highway). This route has scenic rolling hills and several directional changes. The "Oakford-Sand Ridge" area offers geology that is rare in this part of Illinois, except for Mason and northern Menard County. Beyond that, the route has historic significance in that it was often traveled by Abraham Lincoln in his younger days as an inhabitant of New Salem.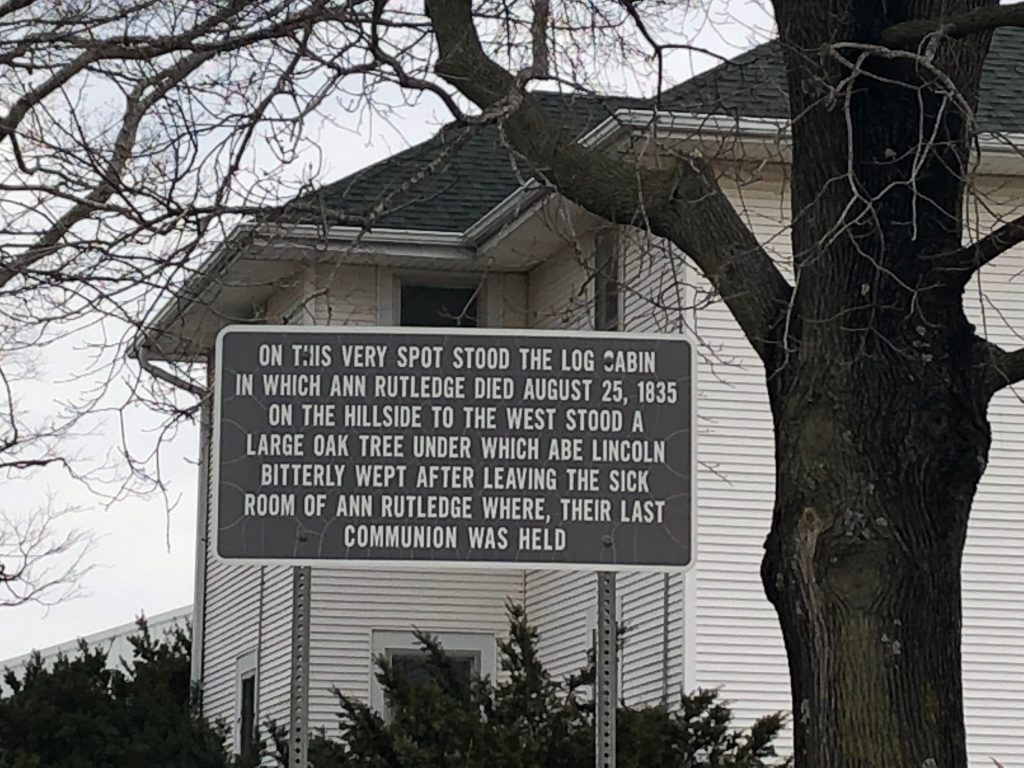 Along the route are the locations where Ann Rutledge lived and a former farmstead where Lincoln stayed while surveying northern Menard County (part of Sangamon County at the time).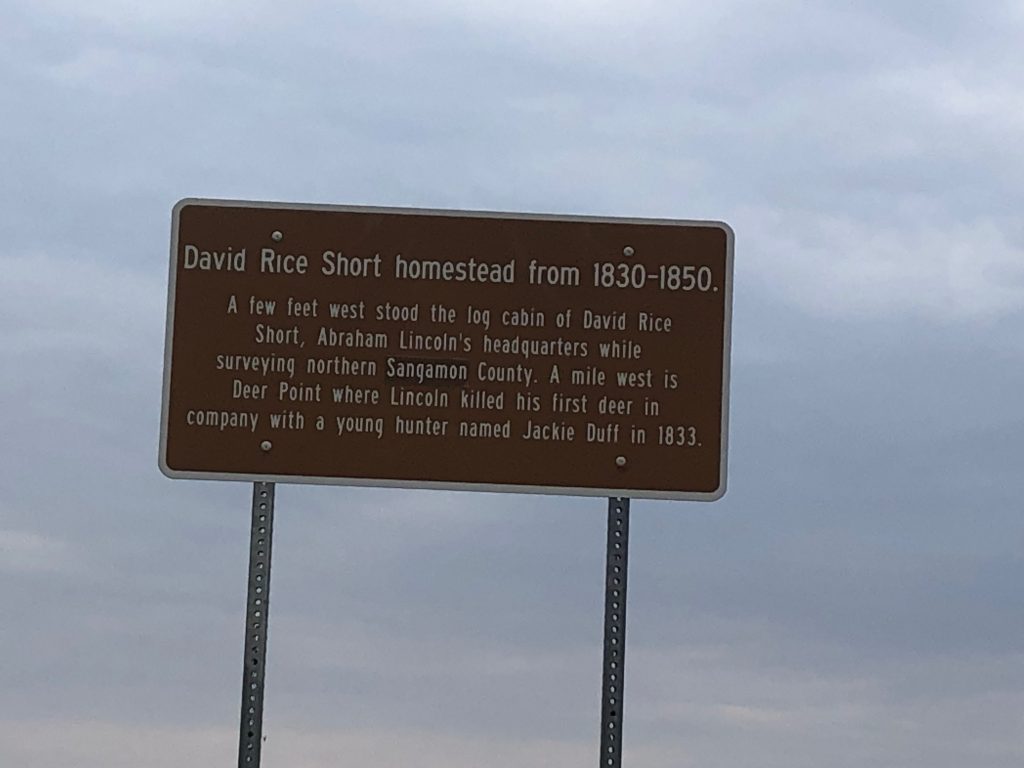 Also of historic interest along the route is the Stith Mulberry. This white mulberry (Morus alba) was planted prior to 1915 on the Stith homestead. It is one of the largest and probably the oldest white mulberries in central Illinois. The Stiths were one of the early families in Menard County, settling in the area around 1840.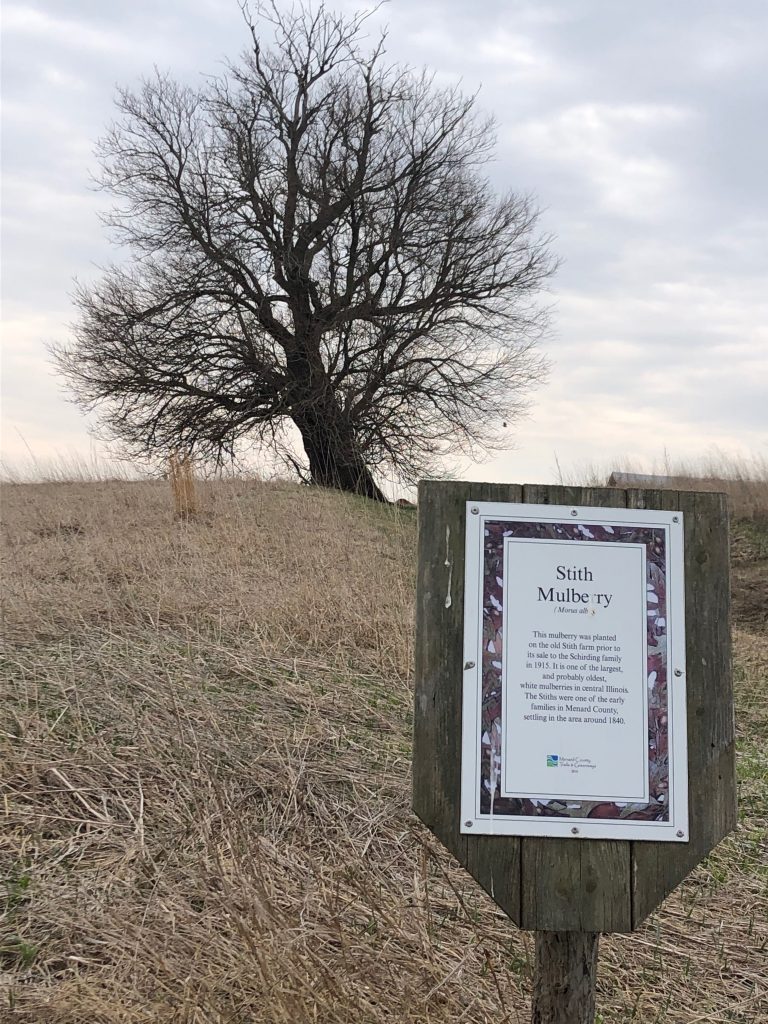 The bicycle route suggested below is a 25-mile loop that includes the full extent of the Lincoln Trail, with an alternate return route to the starting point of Petersburg. Numerous other alternatives for a return route could be used to add mileage to the route. A short detour could be added near the halfway point, to stop at Hill Prairie Winery or the Village of Oakford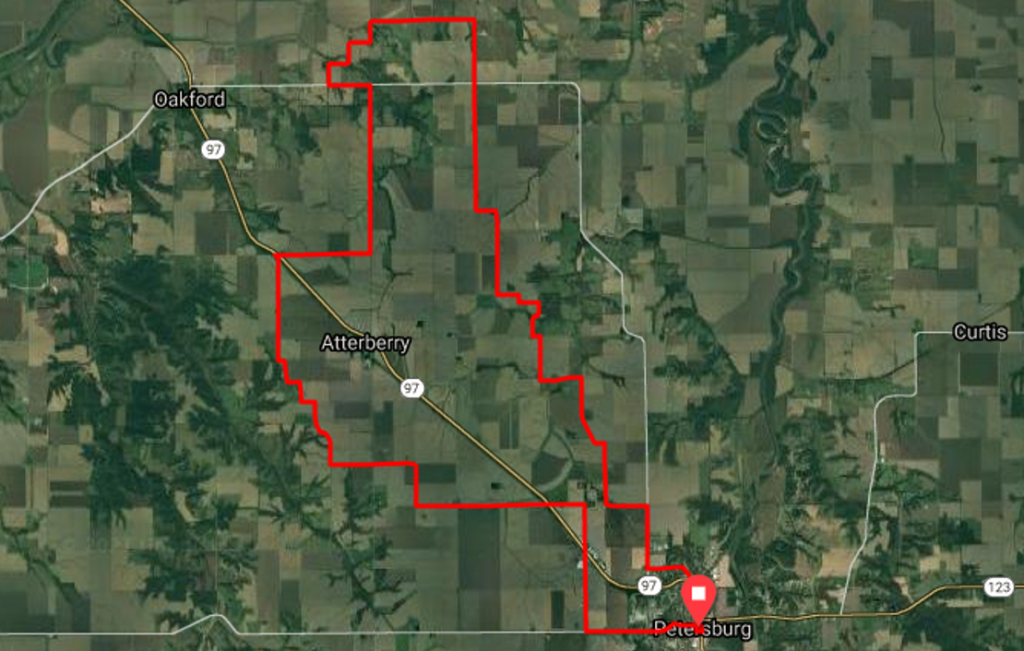 Please be aware the rural Menard County roads can sometimes have some isolated areas with loose gravel, rough surface, or bleeding road oil in extreme heat. Ride safely out there!
Points of Interest Slide Show
Click on images to enlarge.
---
Post author, Doug Vannattan, is an avid bike rider and Menard County Trails & Greenways Bike Committee member.