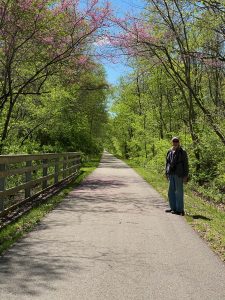 The Sangamon Valley Trail is an 11.5 mile trail that runs from Centennial Park in far southeastern Springfield to the Irwin Bridge Road in Sangamon County just two miles shy of Menard County. The paved trail follows an abandoned right-of-way of the old St. Louis, Peoria and North Western Railway, which later became part of the Chicago and North Western Railroad. Long range plans, which Menard County Trails & Greenways supports, would extend the trail into Athens.
The Cantrall parking lot is located near the north end of the trail, and is about two miles to the bridge over the Sangamon River (namesake of the trail).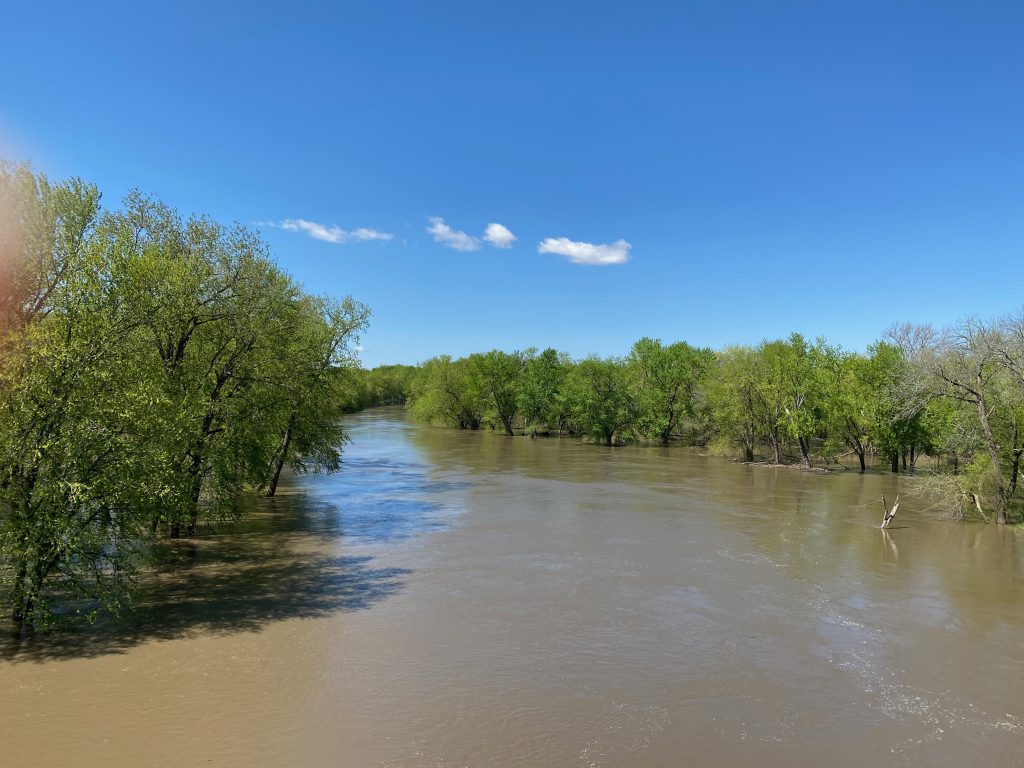 From walkers to bird watchers to mushroom hunters and casual bike riders to serious bicyclists, the trail accommodates recreational enthusiasts of all types.
If you visit the Sangamon Valley Trail, share you experience in the comments below!
Trail Etiquette:
If you're biking, please let people know you're coming up from behind so they can get out of your way–a common warning is "On your left." It's often difficult for walkers to hear a bike coming from behind–dangerous for both parties!
If you're a walker, yield to bikes by moving to right side of the trail.
If you're walking your dog — please take along (and use) a dog waste bag.